Ana Gibson
Ana Gibson - Headteacher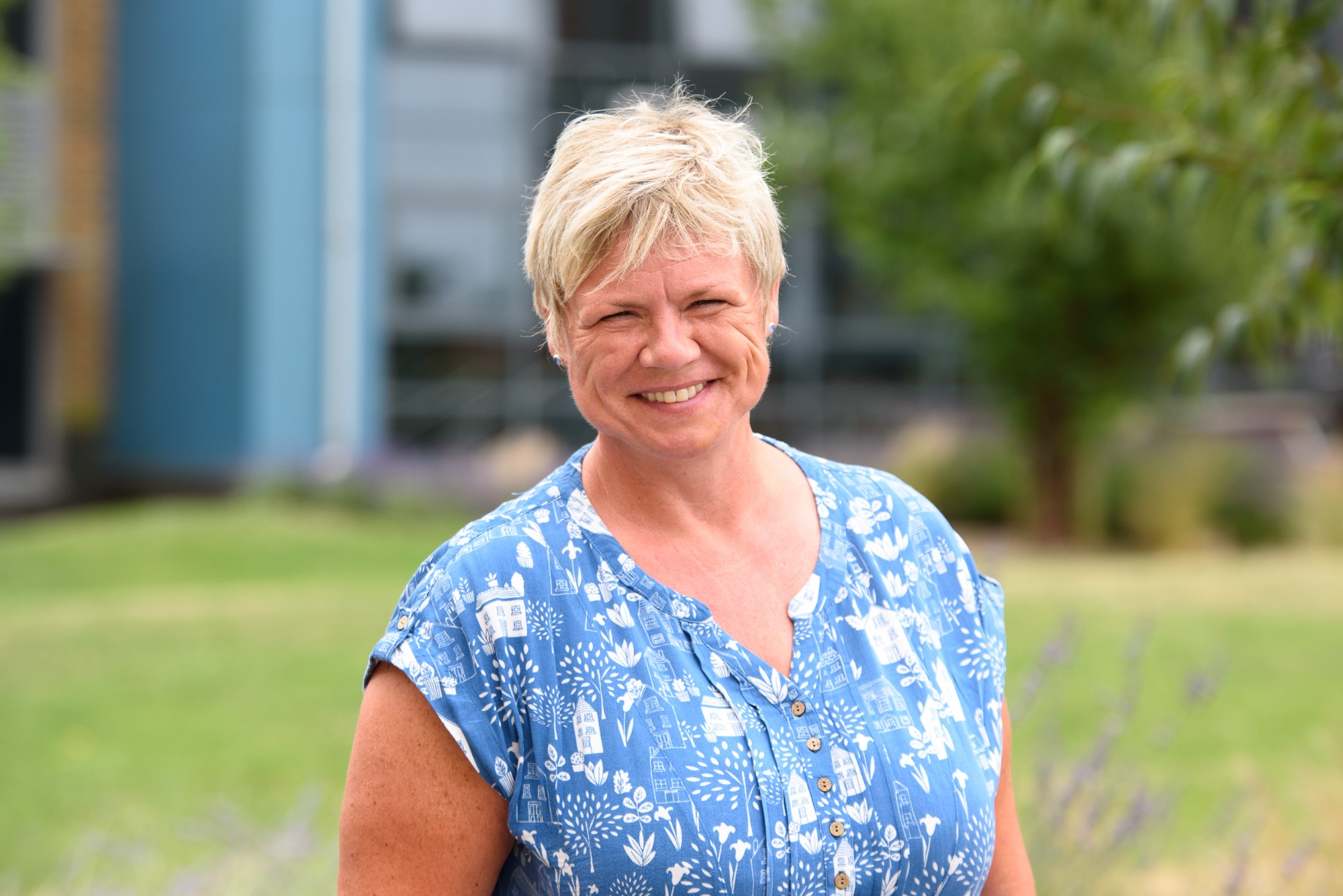 Can you explain your career path into teaching?
An early career in accountancy followed by a BEd(Hons) in Business Education, Postgraduate Certificate in Management, Diploma in Management and an MA in School Leadership. I have had several posts in different types of secondary schools, for example, non-selective grammar, inner-city school and schools in Kent. I have had several roles starting with a teacher in charge of outdoor education, head of department head, assistant headteacher with a curriculum focus, advanced skills teacher and assistant headteacher posts. Also, as a deputy headteacher with responsibility for the curriculum (and timetabling) and the pastoral welfare of all pupils. I started headship as an acting headteacher and then as substantive headteacher at The Whitstable School.
What do you love about your job?
I love teaching and making a difference to young people. A school calendar year is jam-packed. Every day is different.
What made you get into teaching?
Before I entered the teaching profession I was bored in my desk-bound accountancy career and wanted to work with people, not numbers. I had volunteered on summer camps in the UK and America and that is what planted the seed about a career in teaching.
What opportunities has Swale Academies Trust given you?
Swale Academies Trust has developed me through the various roles and job opportunities in different schools, studying for a masters and learning from my peers through the network groups and conferences.
What is the best advice you can give someone starting their career in teaching?
The best advice I would give to someone who wants a career in secondary school teaching is to love your subject and to share that passion with the students you teach. Keep current in terms of teaching methodologies and your own subject area.
What are the secrets to your success?
I have taken advantage of every opportunity given to me, I have looked at people senior to me and wanted to learn from them to broaden my own experience and opportunities.