Michelle Aldred
Michelle Aldred - Executive Headteacher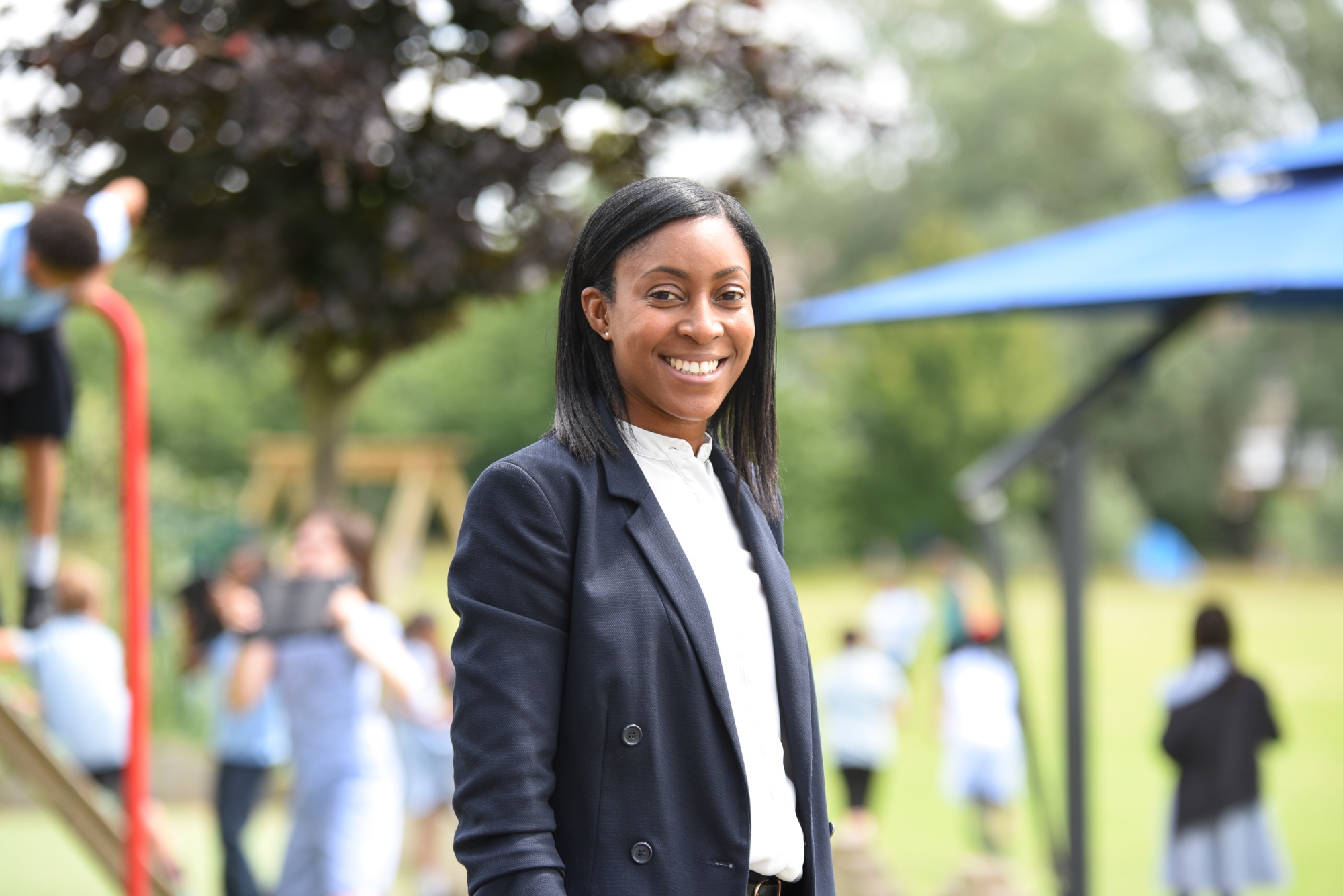 Can you outline your career path?
Originally from Leeds, I completed a four year Bachelor of Education at Bradford University. After University I decided it was time for a change. I moved to South London in summer 1998 where I got my first teaching job in a school in Special Measures in Kidbrooke, South East London. It was a steep learning curve, the behaviour was very challenging as were the regular inspections and high turnover of staff but I always enjoyed seeing things from a whole school perspective and that has stayed with me throughout my career.
I worked in two other schools over six years and always relished the challenge of various leadership positions from Science Lead to Phase Leader to Assistant Head. I joined James Dixon in 2011 as Deputy Headteacher a role I thoroughly enjoyed. Four years later I was successfully appointed as Headteacher. We joined the Trust in December 2016 and I was appointed as Executive Headteacher responsible for safeguarding across the Trust in September 2019 having worked as part of the Primary Improvement Team for two years.
What support have you received from Swale Academies Trust?
The Trust has developed a strong group of Executive Headteachers who support and challenge each other, the discussions, debates and conversations we have around pedagogy are second to none. Being part of the Trust has allowed me to have a genuine experience of other schools in order to improve my practice as a leader. It is a privilege to be able to join another school community, feel welcome and leave inspired with ideas to improve your own school.
What made you get into teaching?
I became a teacher because I didn't enjoy school. I remember sitting at the back of a Science lesson in secondary school thinking I could do better (sorry Mr Jeffries!) After completing my A Levels I went straight on to a four year teaching degree. Teaching is all I've ever wanted to do, I consider it a privilege to be in a position to see children grow up and to be able to have an impact on our future society.
What challenges have you faced as a leader and what motivated you to solve them?
As a leader you are pulled in so many different directions - It's always a challenge to stop and think before making decisions when people are looking at you for a quick response or decision. I always go back to the fact that the children are my motivation and always will be.
As a black woman I have faced challenges – some funny and others not so funny related to the colour of my skin. I remember as a class teacher taking my class on trips and being overlooked by staff at museums who would assume that my teaching assistant was the class teacher and that I was the teaching assistant. This happened on numerous occasions, my teaching assistant would be horrified but it was an opportunity to challenge that individual's stereotypical thinking.
What is the best advice you can give someone starting their career in teaching?
No matter where you are on the journey of your teaching career, there is always something to learn. Enjoy the professional discussion, listen to others, reflect on your own practice. All of that good stuff that the best teachers say to their children about kindness, building relationships, resilience, believing in yourself – that applies to you too!
What are the secrets to your success?
Forming positive professional relationships. Hard work. Being reflective and always focusing on doing what is right for the children.​